It's time for us to make a return to the stunning surroundings of Palm Jumeirah to explore another top quality holiday located in one of the most spectacular parts of Dubai.
As is the norm when it comes to hotels that are located on the Palm, Fairmont The Palm is a 5* resort where you can expect to enjoy a luxurious break in the sun – with world class accommodation, a huge range of different facilities and top quality dining.
No matter whether you are spending a few days in the Emirate on business, are seeking a romantic break for two, or even have the children with you and are enjoying a break as a family, Fairmont The Palm has something to cater for everyone.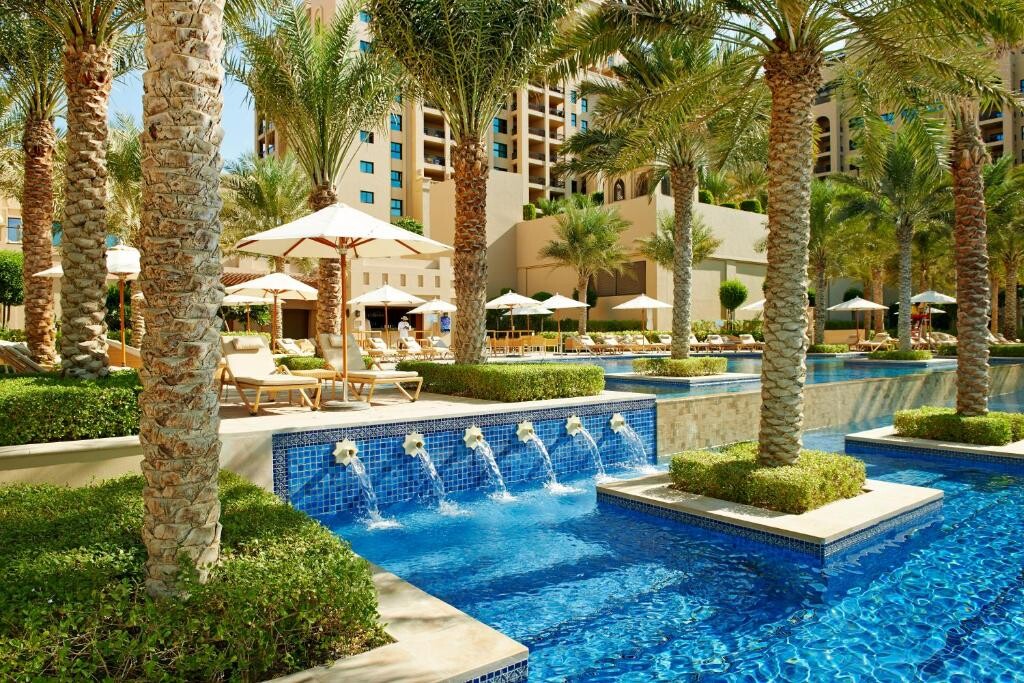 The hotel is located near to the base of the Palm, which means an ideal position to explore both the Palm itself and the mainland; accessible with ease on the Palm's Monorail system.
If you've ever stayed in a Fairmont hotel before then you'll have an idea of the kind of luxury that awaits from the moment you arrive at Fairmont The Palm.
For a start, there is the accommodation, which comprises of 381 luxurious guest rooms and suites.
Even the most 'basic' rooms within the hotel feature spacious balconies for some outdoor space as well as marble bathroom, 40 inch TVs and high-speed internet access.
Suites provide additional levels of space and luxury, and feature separate living and sleeping areas and might even feature your own terrace area.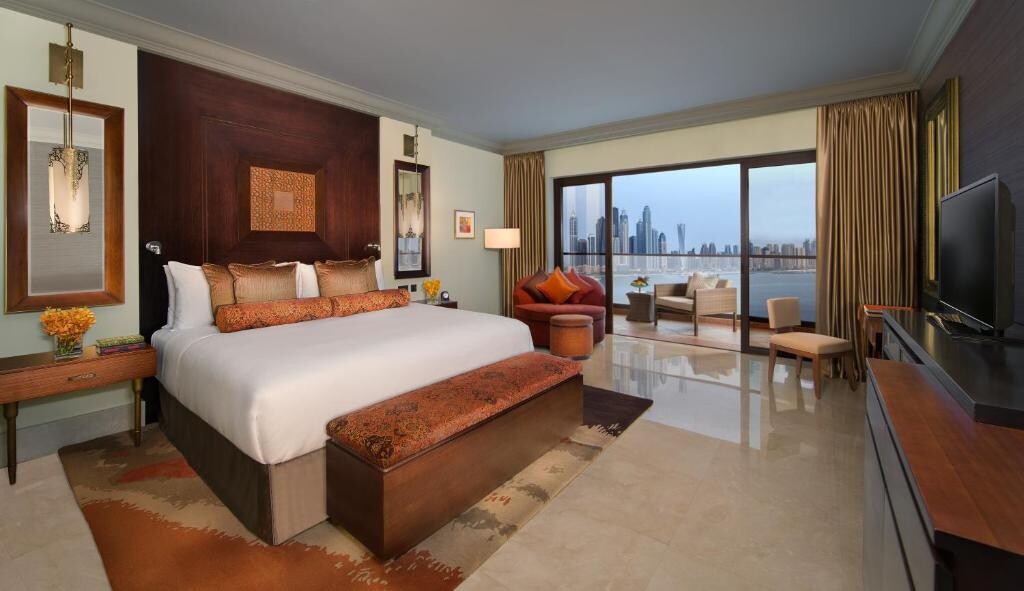 Even that isn't the most impressive accommodation available, with Gold Level rooms including butler service amongst a range of bespoke amenities , and a concierge team on hand to deal with any requests you might have. There are also special one and two bedroom residences that provide something of a home from home experience.
That's assuming you've got a pretty impressive home to start with…
Once you decide to leave the luxurious surroundings of your room, there are plenty of facilities within Fairmont The Palm to make use of.
The impressive Willow Streams Spa has won multiple awards through the years, which should give you an indication of what to expect if you decide to book in for one of the various treatments that are offered. In total, there are 11 spa suites, with indoor and outdoor spaces in which you can relax and unwind.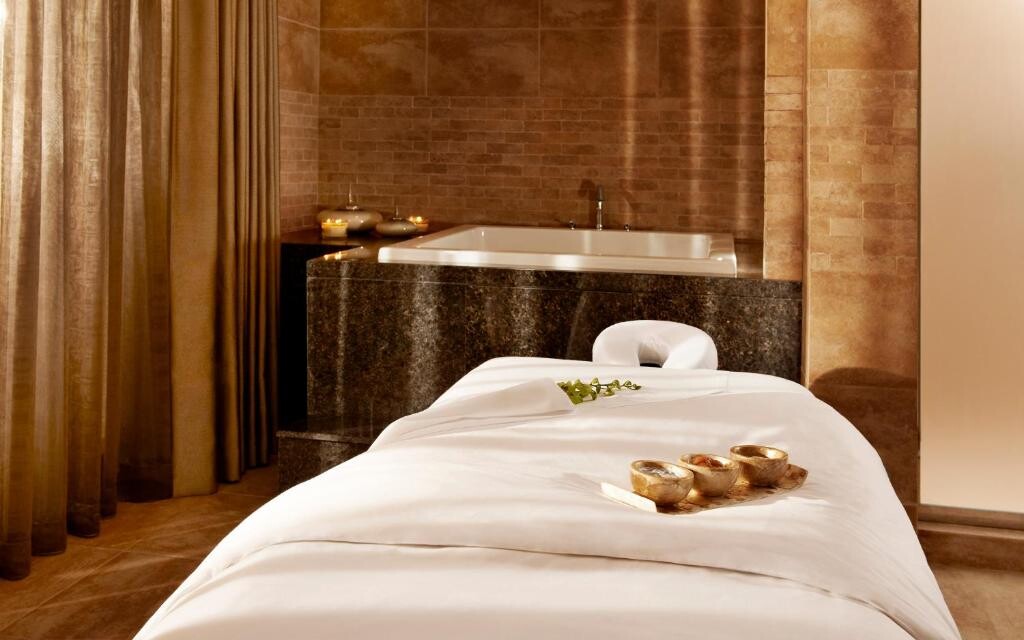 There are separate spa areas for men and woman available, whilst the spa is also where you'll find the Fairmont The Palm Health & Beach Club – with a well-equipped spa where you can make use of a personal trainer to keep you in shape.
There are no fewer than four outdoor pools where you can take a refreshing dip as well as a pool for children, who are also able to spend time at the Fairmont Falcons Kids' Club – which is open for toddlers through to teens and offers a range of different age appropriate activities.
That includes everything from climbing walls and a toddle playhouse to a splash park and climbing wall. There are also various computers for the older children to play the latest games.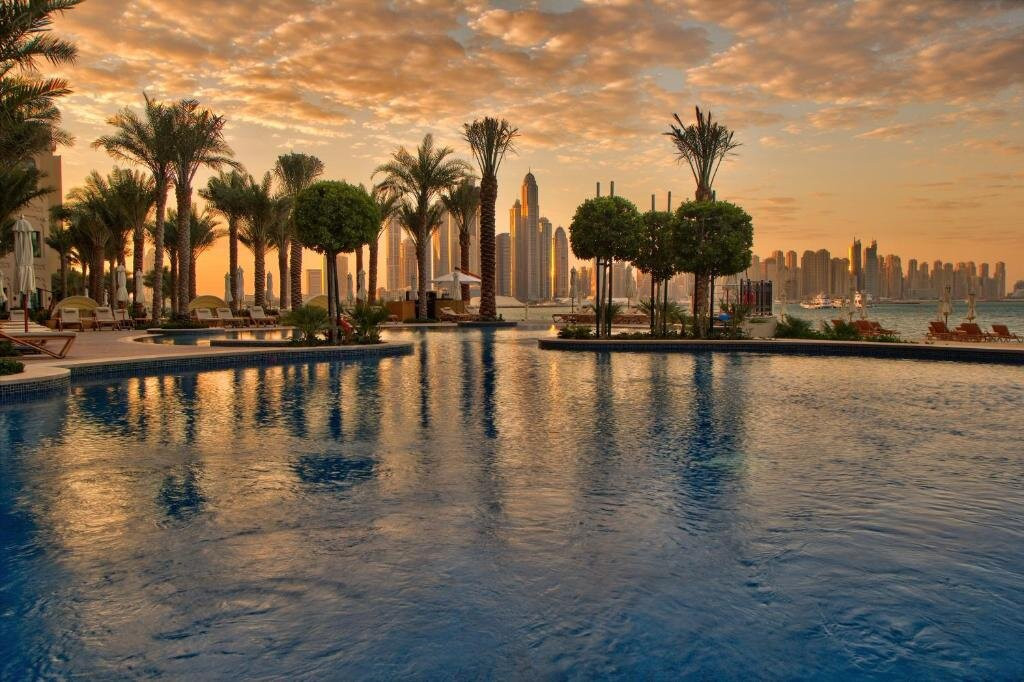 If you want to leave the pool area behind then a private beach offers somewhere different to relax under the sun – and you're sure to have plenty of sun no matter what time of year you decide to pay Palm Jumeirah a visit.
Dining at Fairmont The Palm is an experience in itself, with a selection of different restaurants on site that provide the chance to sample the very best cuisine from around the world.
Flow Kitchen is the main eatery where you can savour culinary classics, with churrascaria-style Brazilian dining being available at Frevo an the Seagrill being the place to go for fresh seafood.
Asian dining is the order of the day at both Ba and Little Miss India, whilst Blowfish offers casual American dining where you can grab a burger to go.
We love Fairmont The Palm and if you fancy trying it out for yourself, then we'll find the best deal to suit your needs