One of the big stresses that can come from a holiday abroad is how to get around when you are away.

Do you rely on public transport, make the most of any transfer or shuttle services provided, or do you elect to get hold of a car to give you free reign to do as you wish?

We thought we'd take a look at some popular destinations with UK visitors to explore some of the rules of the road that you might want to bear in mind.

Remember that if you plan to drive abroad, you will need to have your driving licence with you and may need an international permit if travelling outside the EU.

It's also worth nothing that if you intend to hire a car, you may need to provide a check code that will show your driving entitlement and any penalty points.

These codes are valid for 21 days and can applied for here

So without further ado…
FRANCE:

France is a popular destination for British drivers, largely because it's so easy to head across the channel with your own vehicle by rail or sea.

But it's probably fair to say that a number of those Brits who do hit the Autoroute system may be unaware of some of the rules of the road that differ to back home…

For a start, there are slightly revised speed limits compared to the UK – which include a higher limit of 80mph on motorways. However, those limits change in the event of poor weather conditions or for less experienced drivers, with 68mph then becoming the maximum allowed.

You'd do well to be particularly careful when driving on French roads as on the spot fines are common for any indiscretions and can be as high as €750.

French laws also dictate that a number of items must be carried in a car, including a warning triangle, reflective jacket and a breathalyser.

Although you might think you are doing the right thing in wearing a bluetooth headset to make a phone call, also be aware that you shouldn't use any device attached to the ear when driving.

Other important things to note include the fact that you shouldn't overtake a stationary tram when passengers are getting on or off, be aware of the fact that some roundabouts give priority to those already on it whilst others give priority to those entering it, and also be aware that it is against the law to even carry a radar detector in your vehicle, never mind use it.

In France, you drive on the right.
SPAIN:

Spain is another destination where you might find a lot of British drivers on the road, given its popularity with visitors from these shores.

Speed limits are largely similar to those back home, although it should be noted that a minimum limit of 60km/h applies on motorways and that limits can be as low as 20km/h – or just 13mph – close to schools and in residential areas.

As in France, on the spot fines are in place and you risk losing your vehicle if you refuse to pay.

Reflective jackets and warning triangles are amongst the required equipment that you need to carry in your car.

Radar detectors are once again illegal and you risk a large fine if you are found to be carrying one onboard, whilst drivers who are required to wear glasses are advised to carry a spare pair.

One thing of note to families is a ruling that says you could face a fine if your child is seen to be riding a bicycle without a helmet.

In Spain, you drive on the right.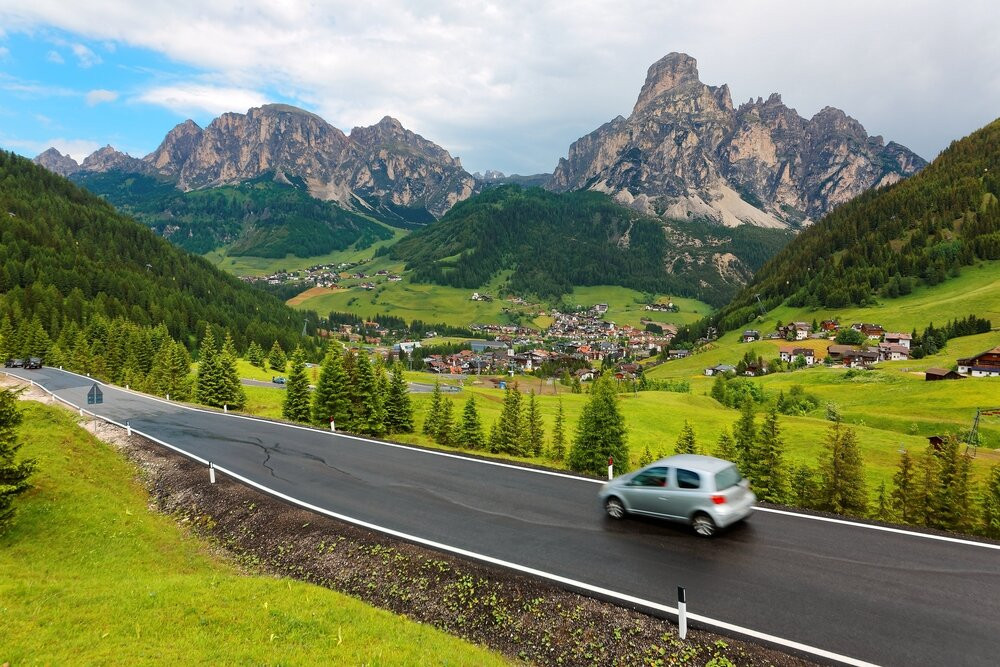 ITALY:

Driving in Italy provides some similar rules to those seen in Spain, with speed limits being changed in poor weather conditions on both dual carriageways and motorways.

In normal conditions, a speed limit of 80mph applies on the latter.

Although Italy is somewhat synonymous with sportscars thanks to famous brands like Ferrari, speeding is something you'll want to avoid – with the police coming down heavily on anyone found breaking the limit.

Fines can be imposed on the spot, with the amount for a serious offence increasing during the night.

Warning triangles and a reflective jacket must be carried onboard, with radar detectors once again banned. Be found with one in your car and you could be fined and also lose the device.

Also be wary in the big cities where there are certain areas restricted to local traffic only. Enter one of these and expect to receive a fine in the post at a later date.

In Italy, you drive on the right.
PORTUGAL:

The Algarve is popular with British visitors, so it's no surprise that you'll find pretty of British people on the roads.

Speed limits are similar to those found back in the UK, although in some town centres, a maximum of as low as 12mph may apply.

Drink driving is particularly frowned upon and can easily result on the suspension of a licence, whilst on the spot fines can be handed out by police for on the road indiscretions.

Photographic ID is required at all times when driving, with a reflective jacket also compulsory along with a device to prepay for toll roads.

Dashcams are not allowed – something which is in stark contrast to back in the UK where they are becoming every more popular.

An interesting point to make note of is that bikes can not be carried on the rear of a car.

In Portugal, you drive on the right.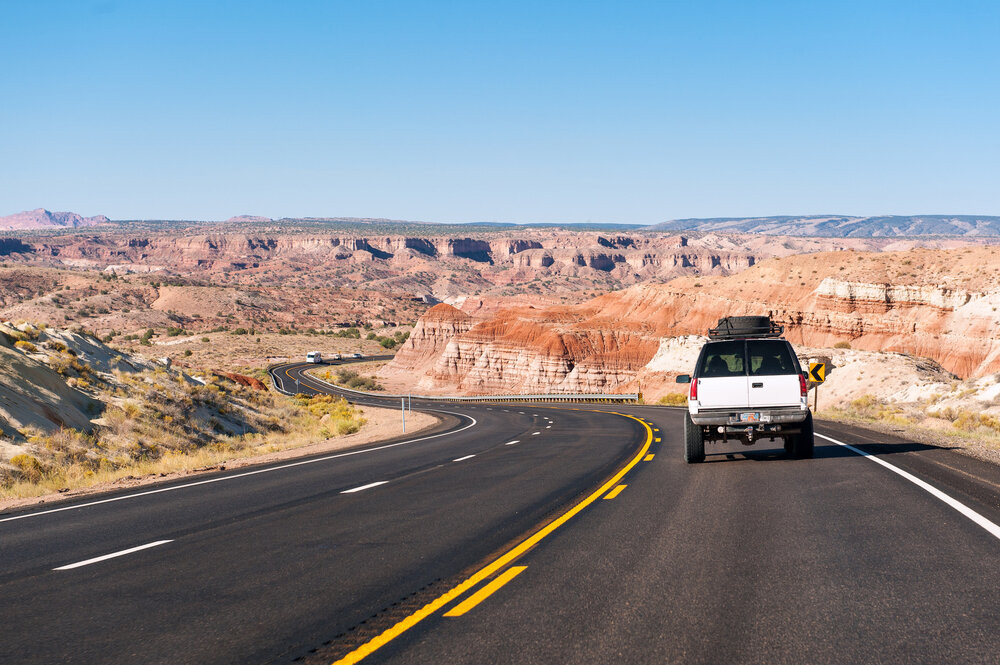 USA:
Fly drive holidays are popular with Brits heading for the USA, largely because it provides travellers with the freedom to explore at will.

As you'll be driving a hire car as opposed to your own, you should have everything you require by law provided when you hire the car – with warning triangles amongst the things that you have to carry.

It should be noted that different states operate different rules when it comes to things like maximum alcohol limits. Best to play it safe and leave the drinking for when you won't be getting behind the wheel.

One of the main differences for people driving in the USA is that undertaking is legal, so be extra vigilant when driving in a multi-lane environment that you may be passed on both the right and left.

It's also worth noting that you can turn right through a red light as long as there is no oncoming traffic – just in case you suddenly wonder why someone is blasting their horn at you to go when you would normally stay back at home.

In the USA, you drive on the right.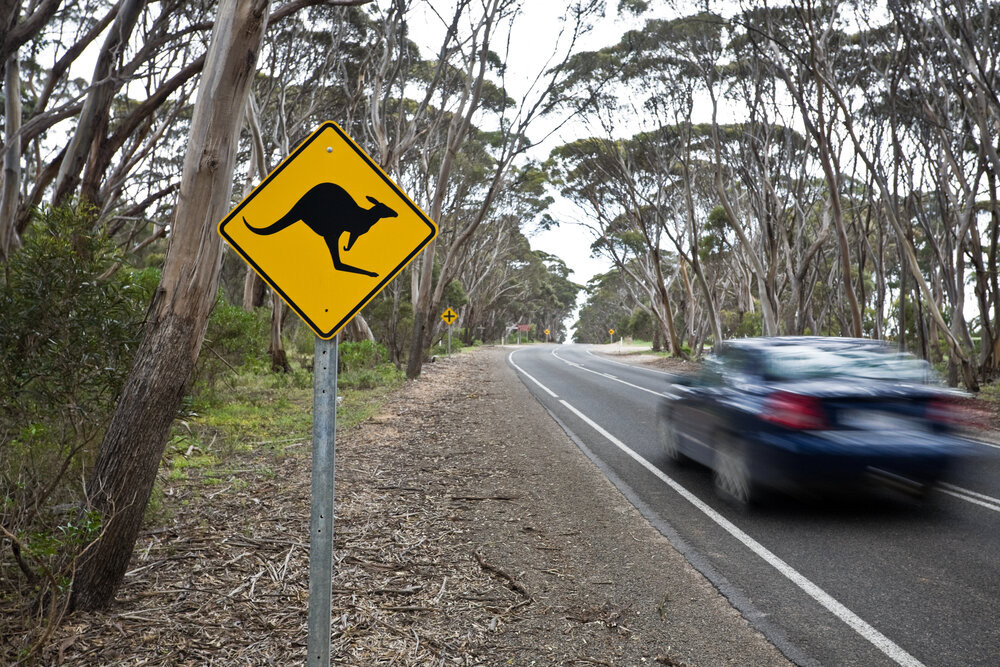 AUSTRALIA:
Like the USA, Australia is a holiday destination where it's not uncommon to hire a car to get around.

One important thing to note in Australia is that the speed limits can change from state to state, so be aware of that fact if heading off on a road trip. What might be acceptable when you set off might not once you cross the state line.

Given that speeding very much frowned upon, you don't want to run the risk of being caught – especially as a ticket whilst driving your rental car will incur an admin fee.

It's also worth noting that any penalties tend to be higher at busy times of year, such as Christmas.

Driving in Australia presents a number of unique challenges, with the need to be aware of the native wildlife and also of the large road trains that transport goods across the country.

Preparation and forward planning is also key given that there can be huge distances involved from town to town and you don't want to run the risk of running out of fuel; particularly in remote outback areas where there may be low traffic levels.

Always ensure you make someone aware of your route and expected arrival time in case of emergency, and if something may happen, stay with your vehicle and await assistance. Unsealed roads in particular are best avoided unless you have a suitable vehicle.

In Australia, you drive on the left.