The clock is ticking down to Valentines Day but it isn't too late if you are still in the market for a late deal to take your loved one away for a few days on a romantic break for two.
With that in mind, we've put together five of our favourite options for a romantic trip in Europe that you might want to consider either for Valentines Day, or later in the year.
VENICE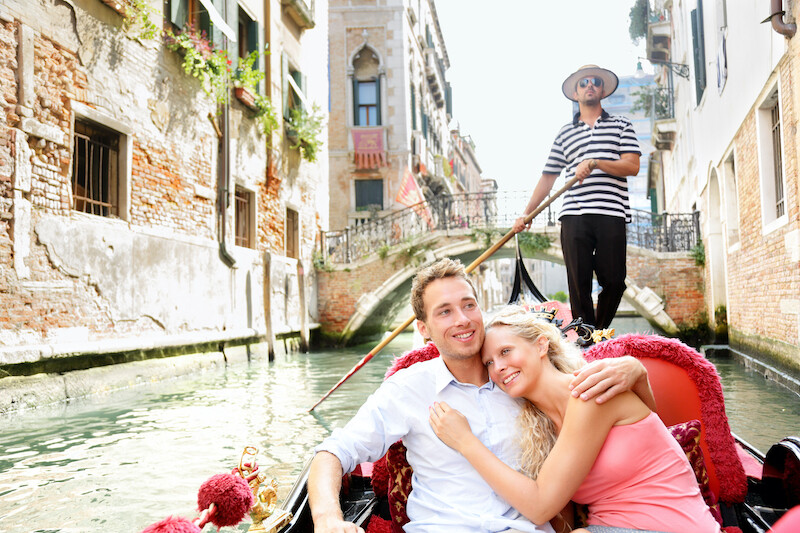 When out comes to romantic holidays, Venice is a city that is sure to feature on anyone's list - so you shouldn't be too shocked to see it here.
The Italian city is widely regarded as one of the most romantic cities in the world and millions of lovers visit every year to make the most of everything it has to offer.
A trip on one of the famous gondolas that cruise around the network of canals is very must a 'must do' activity, as is the chance to watch the sun come up across St Mark's Square or to take a photo from Rialto Bridge; the oldest of the many within Venice.
In fact, one of the best things a couple seeking romance in Venice can do is get lost whilst exploring - because you never know what treat you'll find in the process….
With no shortage of options when it comes to romantic hotels, and restaurants aplenty where you can dine by candle light whilst enjoying a glass of wine, Venice is a lover's dream.
ROME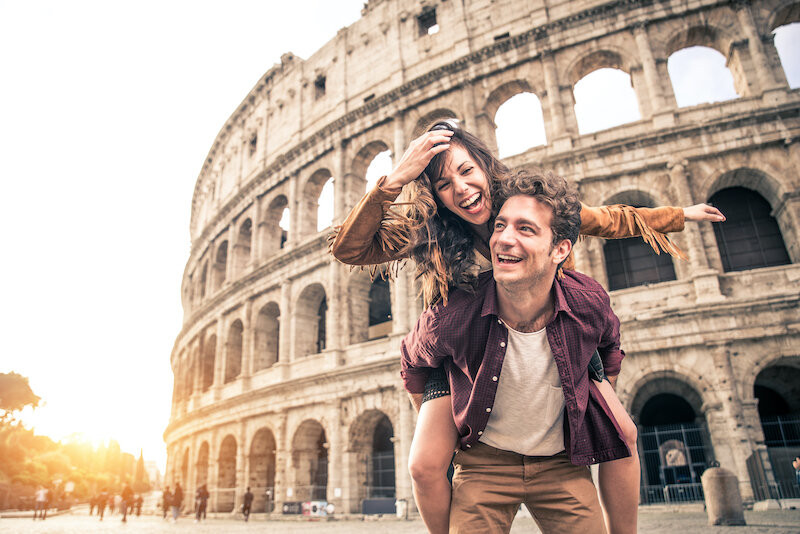 Venice might be the 'go to' option for a romantic break in Italy, but there are plenty who would make the argument that the capital city Rome is a class apart.
Rome is packed with things to see and do for lovers who are enjoying spending time away in each others company, ranging from a stroll through the stunning surroundings of the Villa Borghese Gardens to an evening at the opera followed by a romantic meal in some of the best restaurants around.
As with Venice, heading off the beaten track to find quaint little cafes and bars where you can share a bottle of wine or grab a coffee is particularly rewarding.
No trip to Rome would be compete without checking out the famous artworks that adorn the many churches and galleries, whilst there can be no better way to take in the astonishing views of the city from Aventine Hill or the top of St Peter's Basilica than hand-in-hand with the one you love.
PARIS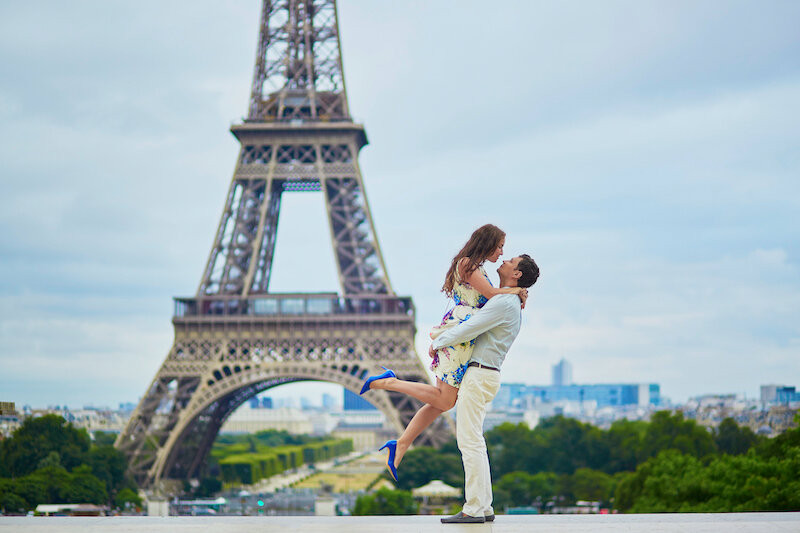 You can't escape the fact that Paris is a city that is packed with romance - so much so that many refer to the French capital as being the 'City of Love'.
There is certainly no shortage of things to do for a couple when visiting a city that was a key part of the Romanticism movement of the late 18th century; a fact that can be seen in some of the famous artwork found in Paris's various galleries, which include the world famous Louvre and the Musée Rodin.
A visit to the Eiffel Tower is a must for any couples, with the chance to sip champagne whilst admiring views across the city from the summit being particularly romantic.
During the day, a walk around Paris means you can explore stunning architecture from across the ages or stroll through one of the many parks within the city that are packed with impressive statues and lakes where you can hire a boat for some afternoon fun.
A cruise along the Seine whilst enjoying a three course meal with the one you love is a great way in which to then spend an evening as you marvel at the sight of the city under lights.
BARCELONA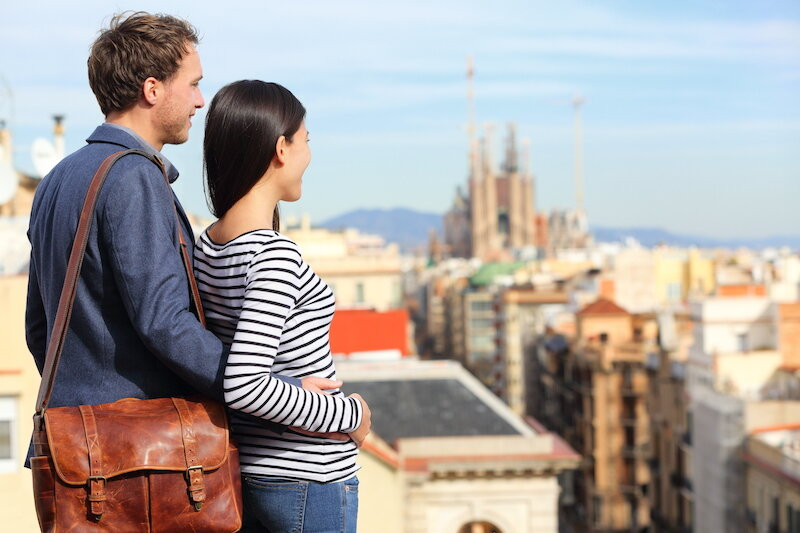 From the old gothic quarter to the beach front, Barcelona is a city that oozes romance and as a result, is a great place for couples in love who are looking to enjoy a short trip overseas.
The Spanish city is packed with attractions that are ideal for those seeking a bit of romance, with sites like the Sagrada Familia and Parc Guell - made famous by Antoni Gaudi - being well worth a visit.
Alongside a large number of restaurants where you can enjoy a romantic meal for two, there are plenty of places where you can take a walk and enjoy each others company - with few matching Mount Tibidabo. Accessed by tram, the summit is home to the Sagrat Cor church and an amusement park, whilst the views across the city are unrivalled.
One thing that couples looking for romance won't want to miss is the Magic Fountains of Montjuïc, which are located near to the Museu Nacional d'Art de Catalunya and which come alive with a special display that is particularly impressive when taking place under lights on an evening.
AMSTERDAM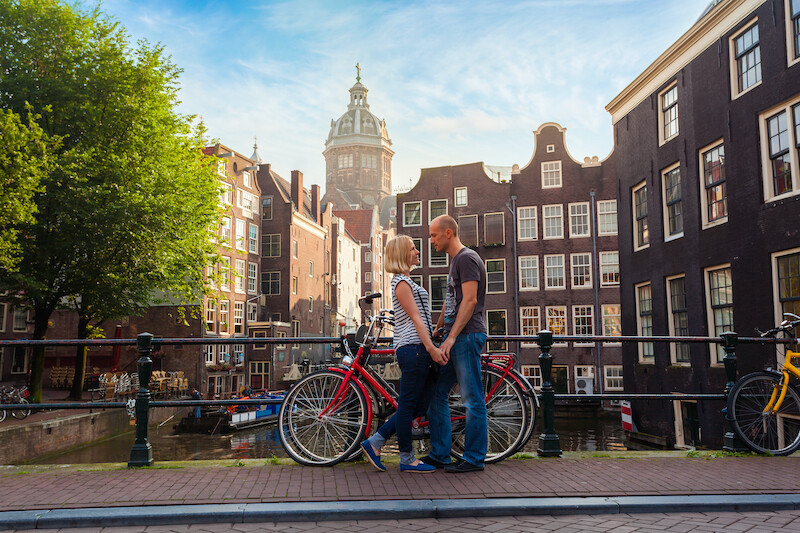 Amsterdam might not be the first option that comes to mind for a romantic break for two, but the Dutch city is certainly one that you'd do well to consider.
Plenty of people might choose Amsterdam for the party scene and the nightlife, but couples in love will also enjoy the chance to spend weekend exploring the sights.
As in Venice, the chance to take a cruise around the network of canals is something that will appeal, although Amsterdam is also a city where cycling is hugely popular - so you might enjoy 'getting on your bike' together for a ride around.
Alongside the waterfronts there are plenty of cafes and bars where you can get a bite to eat, and you might enjoy catching a show in the theatre on an evening.