Although a holiday overseas is now the norm for plenty of seasoned travellers, there are still plenty of people who have yet to experience the delights of leaving the dreary British weather behind to spend some time in the sun.
Whilst that means they might have been missing out on the fun that comes from experiencing life in another country, even if it's just for a week, it does means that they have so far avoided one of the most stressful experiences known to mankind.
Travelling through an airport.
It's no exaggeration to say that the first time you travel by air can be a daunting experience, simply because of the many rules and regulations you might not be aware of.
Add in the challenge of potentially having excitable children in tow and the stress levels are only going to rise, so we put together a quick guide on what to expect if you are heading for the airport for the first time for an overseas adventure.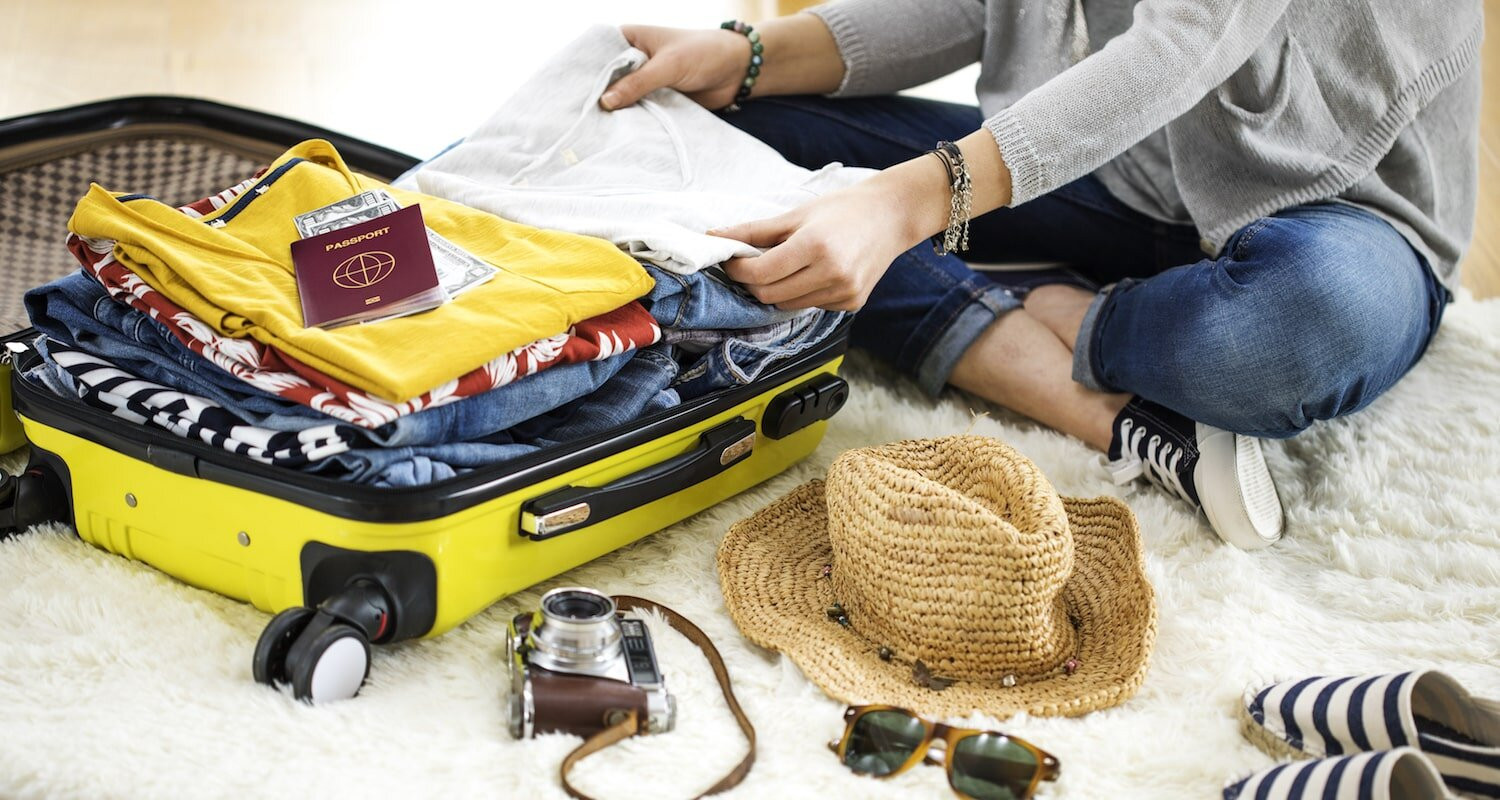 BEFORE YOU TRAVEL:
Preparations for a trip to the airport begin well before you depart, with a number of things to consider that will help make your journey easier. The first thing to bear in mind if whether you are able to check-in before setting off on your trip; a service that is offered by a range of airlines to reduce the amount of time you'll be waiting around, and something that the team here at Hot Holidays are more than happy to help with.
It means that when you get to the airport, all you need to do is head to the baggage drop to hand over your cases ready to be loaded onto your flight – no need to wait around in a queue to be assigned a seat because you're already done that from the comfort of your living room.
Be aware though that even if you aren't checking in at the airport, you'll still need to be at there in plenty of time to make sure you can go through the various checks that are required and be there in time for boarding.
Don't assume you can just rock up half an hour before you're due to fly and simply stroll through to the departure lounge…
Baggage is something else to think about before you leave, with each airline offering an allocated allowance on how much you can take with you. Go over that weight limit and you can expect to be hit with an extra charge, so make sure you know what it is and that your case isn't too heavy before you leave home so there are no extra charges to cover when you get to the airport.
You might also want to 'jazz up' your suitcase to make sure it stands out from the crowd a little so you'll be able to spot it when you arrive at the other end of your journey; a carousel with 50 identical black suitcases can be a minefield so even a piece of ribbon fixed to handle can make yours easier to spot…
When it comes to luggage, you'll also want to make sure that hand luggage is of the correct size and check what you can – and more importantly can't – take with you onboard.
Restrictions on liquids are particularly important because you don't want to get to the airport and then discover that your expensive toiletries can't go in your hand luggage with you as you WILL have to get rid of them.
In short, if it's over 100ml then it won't be going with you.
Although not vital, if travelling to the airport by car, you may want to consider booking parking in advance. Not only will that mean you know you have a space secured before leaving home, it'll also work out cheaper than simply leaving the car in a car park whilst you jet off to the sun.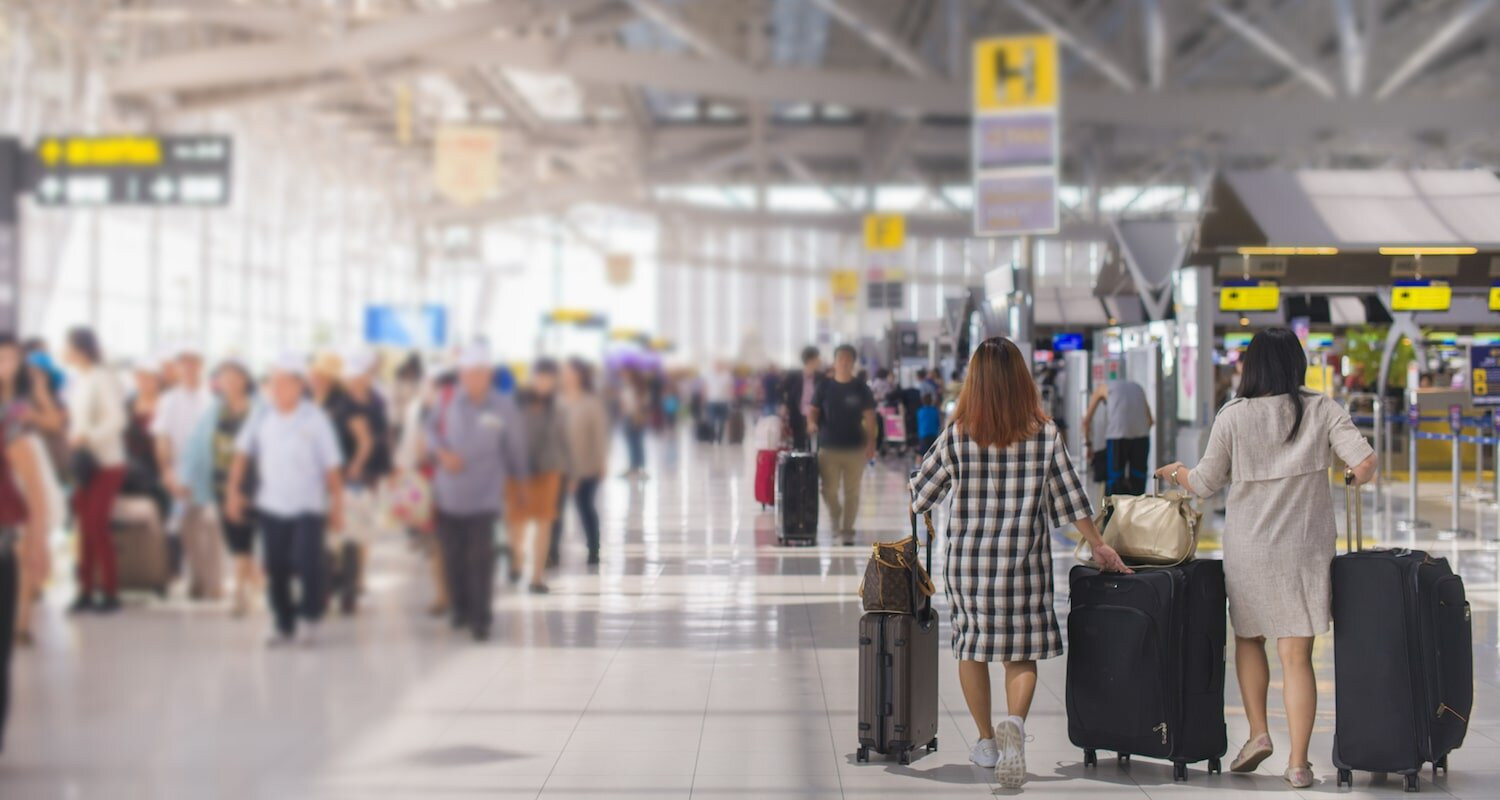 ARRIVING AT THE AIRPORT:
On arrival at the airport, the first thing to do is make sure you head for the right terminal, if you are travelling from one of the larger airports like Heathrow or Manchester.
That is something that should be clearly stated on your travel documents and with the size of some terminals, you don't really want the additional stress of having to drag all your luggage from one side of the airport to the other. When it comes to checking in or dropping off your bags, information screens inside the terminal will tell you which desks you need to use. Again, you travel documents will let you know your flight information so you head for the correct desks.
Once you've got your baggage sorted and have picked up your boarding card - if you've not already printed that at home - then its time to head for the departure lounge. It's worth noting at this point if you are a smoker that you may not be able to find a smoking area once you head through security, so take the opportunity to have one final cigarette before heading through to the lounge.
The same applies for users of e-cigarettes – don't just assume there will be somewhere beyond security for you to use it.
Passing through security can be a time consuming affair if the airport is busy, although it is often possible to pay to fast track through the queues. This is where any liquids you shouldn't have with you will have to be binned, and where your hand luggage will be checked to ensure you aren't carrying anything that you shouldn't be.
Full details of what you can and can't take onboard as hand luggage can be found online and is worth checking, as there are some things that might come as a surprise.
Going through security, your bag will be scanned and you'll have to remove any metal belongings like watches and belts before stepping through a scanner yourself. Also make sure that you remove coins from pockets and send mobile phones through with your hand luggage but if you do forget to remove a watch and trigger an alarm – you won't be the only person…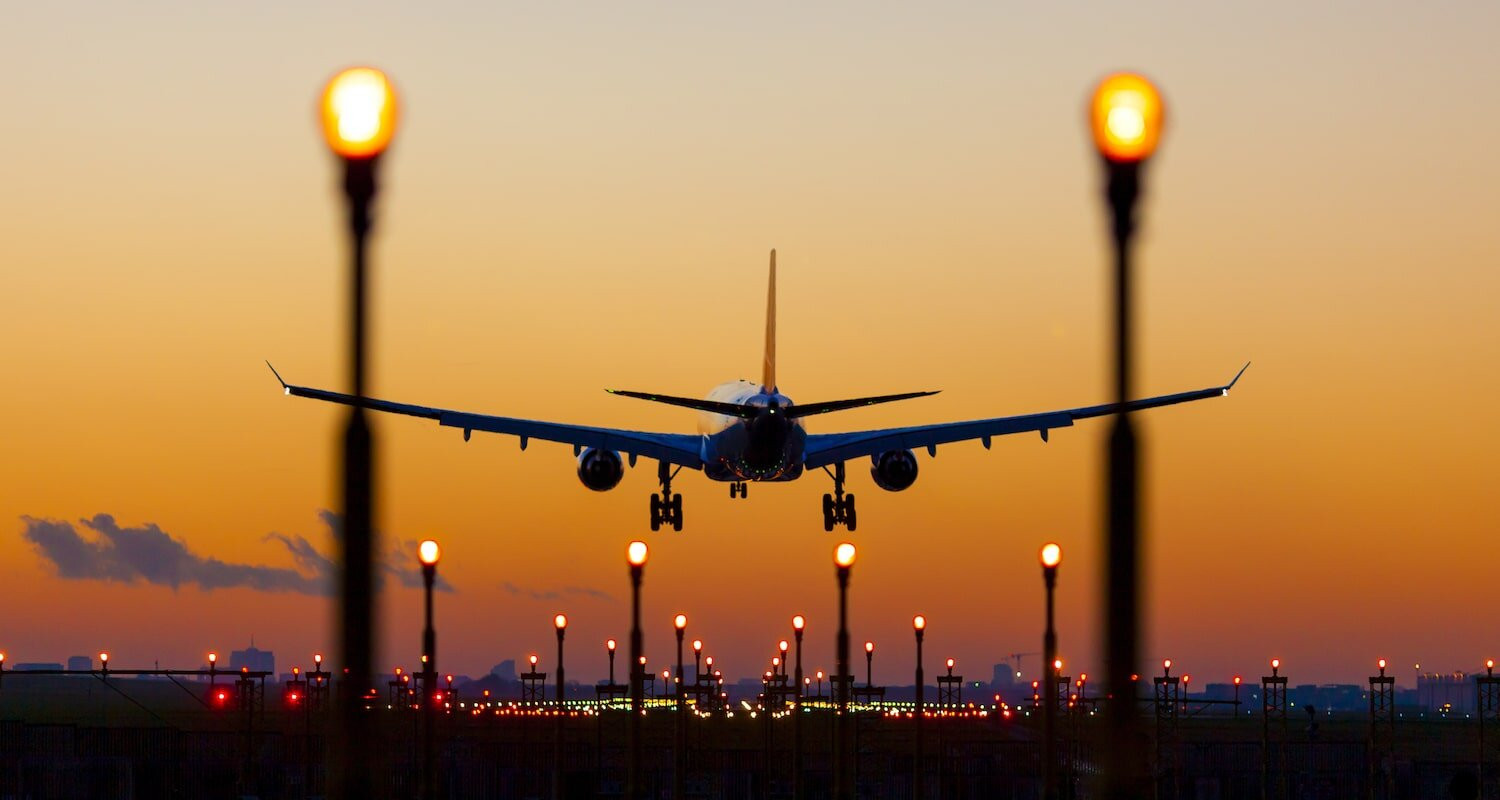 DEPARTURES:
First things first, on entering the departure lounge, check the screens for information on your flight. Not only will this allow you to check that the flight is still on time but will also provide information of where you need to go to board so you can get your bearings.
Given that a lot of airports don't now put calls out for gates opening, you don't want to suddenly realise you're 15 minutes away from the correct gate and that it closes in five minutes. Hopefully you'll have left enough time to have time to grab a bite to eat, relax with a drink or to partake in some retail therapy but be sure to keep an eye on the screens for information on your flight.
If you want to relax a little bit more, you might also want to consider booking a lounge – more details of which you can find on one of our recent posts.
When you do head for the gate, following the instructions given as you'll usually be called forward by seat row in an attempt to prevent everyone rushing forwards at once.
Make sure you have your boarding pass and passport to hand to show before boarding, and then take your seat and enjoy the flight.
ON ARRIVAL:
On arriving at the other end of your journey, you'll disembark the plane and head for passport control, where you'll have to show your passport to security before heading for baggage reclaim.
Check the screens to see which carousel you need to go to in order to collect your cases. Once they arrive and you've collected them, it's time to head through customs to the arrivals hall where you can locate your transfer or pick up your hire car and head off to enjoy the sun.