When it comes to waterparks, Siam Park is right up there with the very best. In fact, it's been voted as THE very best on more than one occasion in the past.
Located on the edge of Costa Adeje on the island of Tenerife, Siam Park welcomes more than a million visitors every year and is the major attraction for people visiting the island in the Canaries.
Siam Park is most famous for the Tower of Power, a huge slide that takes visitors from a height of almost 100 feet down a near vertical drop at speeds of up to 80km/h.
As if that isn't enough, the slide takes you via a transparent tube through a large tank that is filled with sharks, stingrays and various other fish – not that you'll be going slow enough to spot them…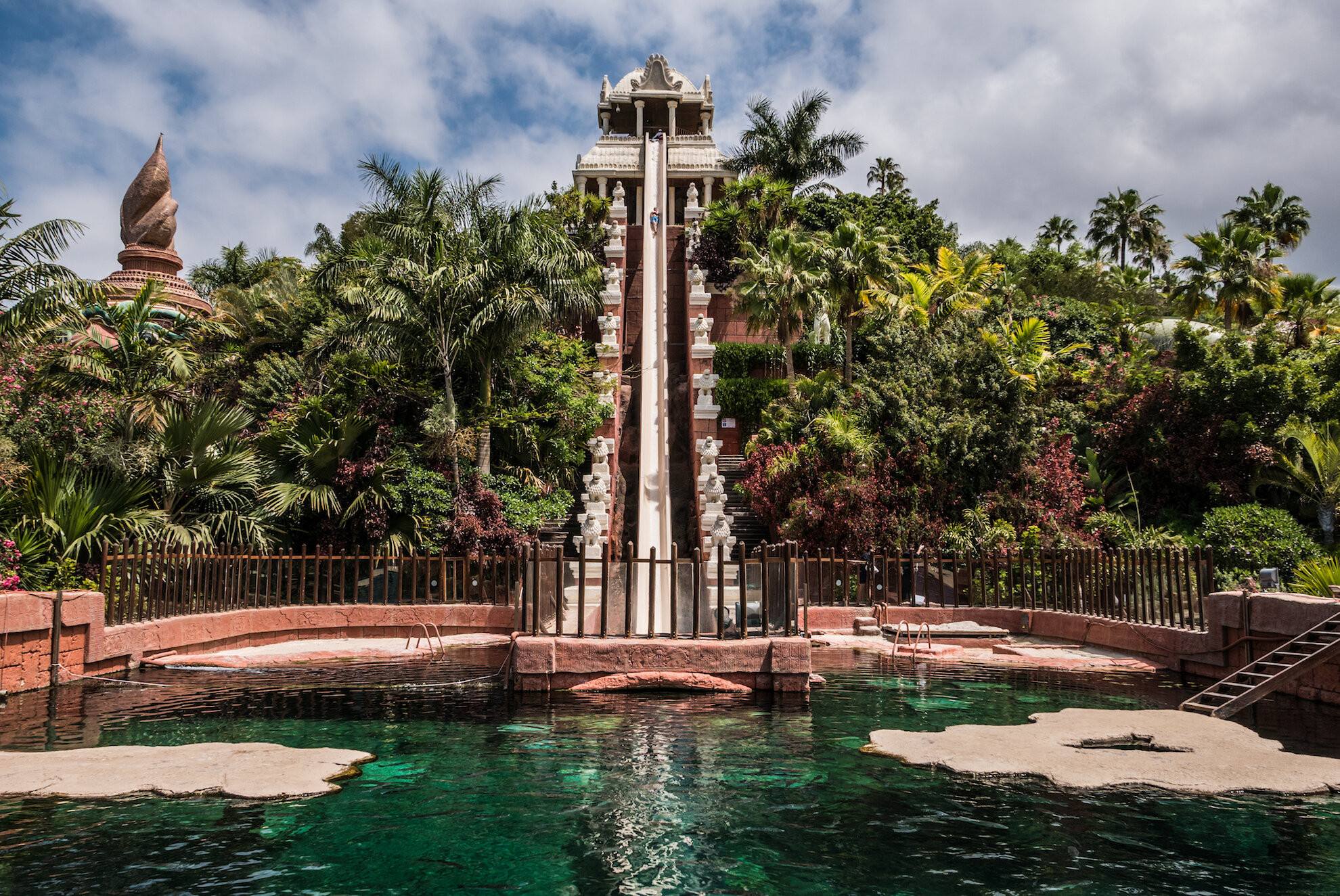 Other popular rides include Singha, a high-speed water rollercoaster than opened in 2015 and gives riders the chance to enjoy a high-speed water rollercoaster ride, as well as Volcano, where you can ride with friends through a dark slide that suddenly bursts to life with a dramatic laser show.
The world's longest lazy river caters for those who aren't quite so keen on the adrenaline rides – although it does have an optional high-speed element at the end - whilst there is also a large wave pool and a special splash area that is designed with youngsters firmly in mind.
Should you want to check out Siam Park, here are a few accommodation options you might want to consider in the surrounding area…